Backyard Sports NBA Basketball 2015
Game Information
Developer(s)
Day 6 Sports Group, LLC
Publisher(s)
Fingerprint Network
Platform(s)
iOS & Android
Release Date(s)
February 6, 2015
Input Device(s)
iPhone & iPad, Android smartphone or tablet
Backyard Sports Basketball NBA 2015 is the second edition of the mobile gaming app in the Backyard Sports series. It was released on February 6, 2015. Stephen Curry is featured on the cover. The games features pros as kids such as cover athlete Stephen Curry, 2014 NBA Champion Tim Duncan, LeBron James, Kevin Durant, Kobe Bryant, Jimmy Butler, Carmelo Anthony, Blake Griffin, Damian Lillard, Dwight Howard, Derrick Rose, DeMar DeRozan, Kenneth Faried, and Dwyane Wade. There are some of the Backyard Kids from the original series such as Pablo Sanchez and more. They include basketball courts to play at like Boardwalk, Scrapyard, Steele, and the Webber Estates.
List of NBA Pros (14 Pros)
Edit
Tim Duncan, San Antonio Spurs
Kenneth Faried, Denver Nuggets
Dwight Howard, Houston Rockets
Derrick Rose, Chicago Bulls
Dwyane Wade, Miami Heat
Stephen Curry, Golden State Warriors (Backyard Sports NBA Basketball 2015 Cover Athlete)
Kevin Durant, Oklahoma City Thunder
Kobe Bryant, Los Angeles Lakers
LeBron James, Cleveland Cavaliers
Blake Griffin, Los Angeles Clippers
Damian Lillard, Portland Trail Blazers
Carmelo Anthony, New York Knicks
DeMar DeRozan, Toronto Raptors
List of Backyard Kids
Edit
List of Basketball Courts
Edit
Boardwalk
Scrapyard
Webber Estates
Media Gallery
Edit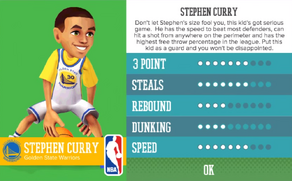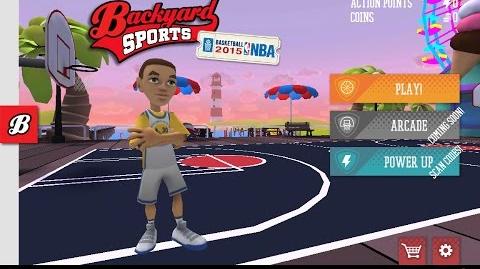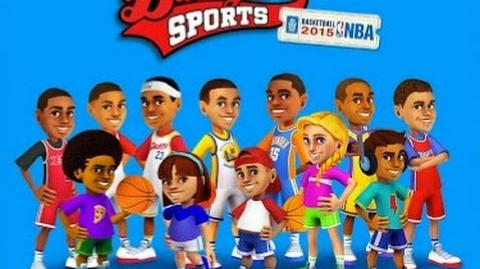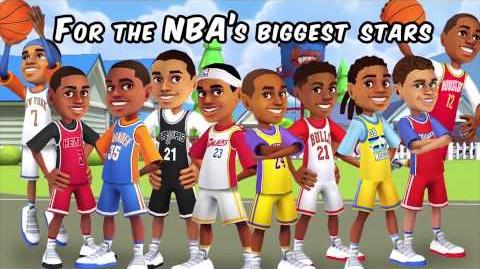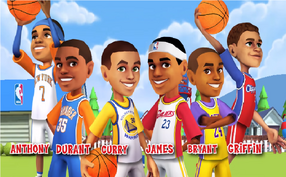 Ad blocker interference detected!
Wikia is a free-to-use site that makes money from advertising. We have a modified experience for viewers using ad blockers

Wikia is not accessible if you've made further modifications. Remove the custom ad blocker rule(s) and the page will load as expected.