The Atomic Oysters are an NPC team in the Backyard Soccer Series and the original Backyard Baseball.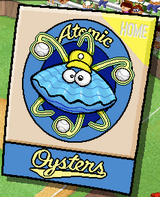 In Backyard Baseball, the team's uniform color is cyan, unless the opponent's jersey is blue, in which case the team uses yellow jerseys. They can be encountered in the postseason (Super Entire Nation Tournament and Ultra Grand Championship of the Universe Series).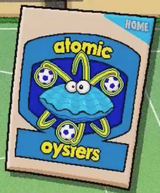 In the Backyard Soccer games, the team's colors are light blue (primary) and light brown (secondary). They can be encountered in league play.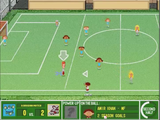 Ad blocker interference detected!
Wikia is a free-to-use site that makes money from advertising. We have a modified experience for viewers using ad blockers

Wikia is not accessible if you've made further modifications. Remove the custom ad blocker rule(s) and the page will load as expected.